Rome Italy Travel Guide
A Vagabond Life
Rome Italy Travel Guide - A Vagabond Life
Rome Italy Travel Guide
Rome needs no introduction, she is so full of brio and history a little bit grubby and one of my favorite places on earth. I frequented Rome often when living in Italy and we used to just hang out in Piazza San Pietro at the Vatican and watch the people come and go. This was before all the barriers and security that is now in place – when the square was just one big square.
One of my favourite things to do in Rome was to sit in a cafe near the crazy round about at Piazza Veniza and watch the traffic – hours of entertainment.
We stay in Trastevere when we visit Rome, we rent an apartment and live la dolce vita for just a little while.
Rome Italy
Things To See & Do In Rome Italy
Vatican City
Vatican City is the worlds smallest sovereign state and sits smack in the middle of Rome. The home of the Pope and seat of the Catholic church thousands make the pilgrimage to the Vatican City each year. In Vatican City St Peter's is Basilica and the Vatican Museums which houses some of Italy's most revered artworks, plus the very famous Sistine Chapel. Vatican City gets very busy so plan your trip there and be prepared for long queues.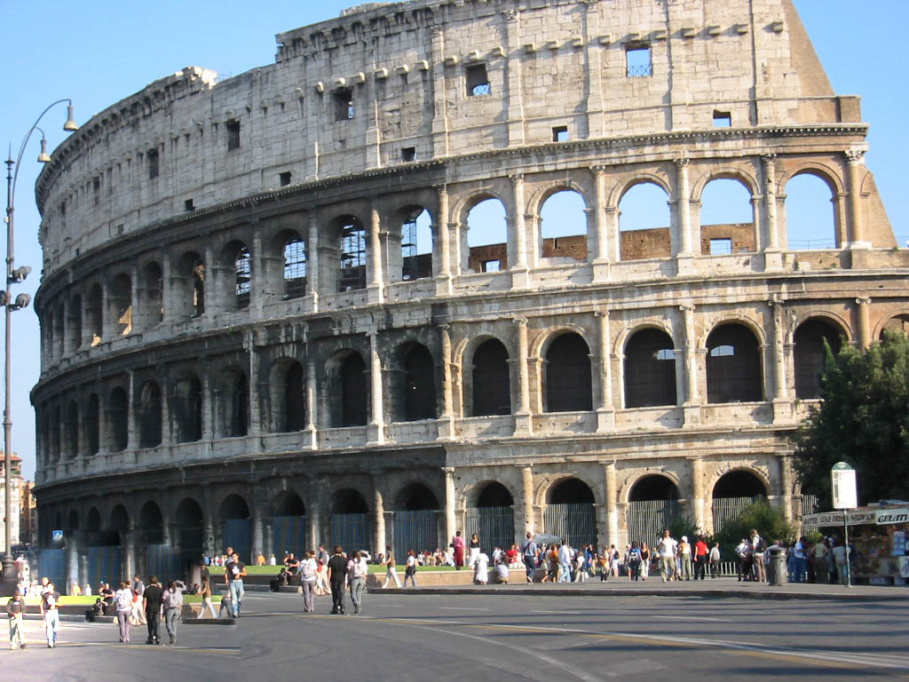 Colosseum
The Colosseum is quite simply jaw dropping and surpassed my expectations and still makes me speechless when I see it. Dating from 500 AD it once housed 50,000 people who gathered to watch gladiatorial games which pitted man against man, man against animals and animals against animals. Thousands of slave, gladiators and animals died in bloody battles
Trevi Fountain
We've all heard the story – throw 1 coin into the fountain to return to Rome, throw 2 coins into the fountain to fall in love with an Italian and throw 3 coins into the fountain to marry an Italian. I'm not sure about all that, I have a theory it is a story made up by the local council to make some easy money, but it is a bit of fun. Originally the fountain was at the meeting points of 3 major roads and a source of water to Rome. The Baroque fountain was designed by Italian architect Nicola Salvi and completed by Pietro Bracci.
Roman Forum
Once the centre of Roman life the Roman forum is now a collection of ruins that gives the visitors a glimpse of ancient Rome Italy. At the end of the Roman empire the forum fell into ruin and was used as grazing land and the buildings plundered for its marble and stone. The area was systematically excavated in the 18th and 19th centuries, and excavations continue to this day.
Castel Sant'Angelo
For anyone who has read Angels and Demons this is the building that features heavily. The Mausoleum of Hadrian, usually known as Castel Sant'Angelo, is a towering cylindrical building in Parco Adriano. It was initially commissioned by the Roman Emperor Hadrian as a mausoleum for himself and his family. It was converted to a papal fortress in the 6th century after a vision Pope Gregory the Great had in 590. Today, it houses the Museo Nazionale di Castel Sant'Angelo with an interesting collection of paintings, sculpture, military memorabilia and medieval firearms.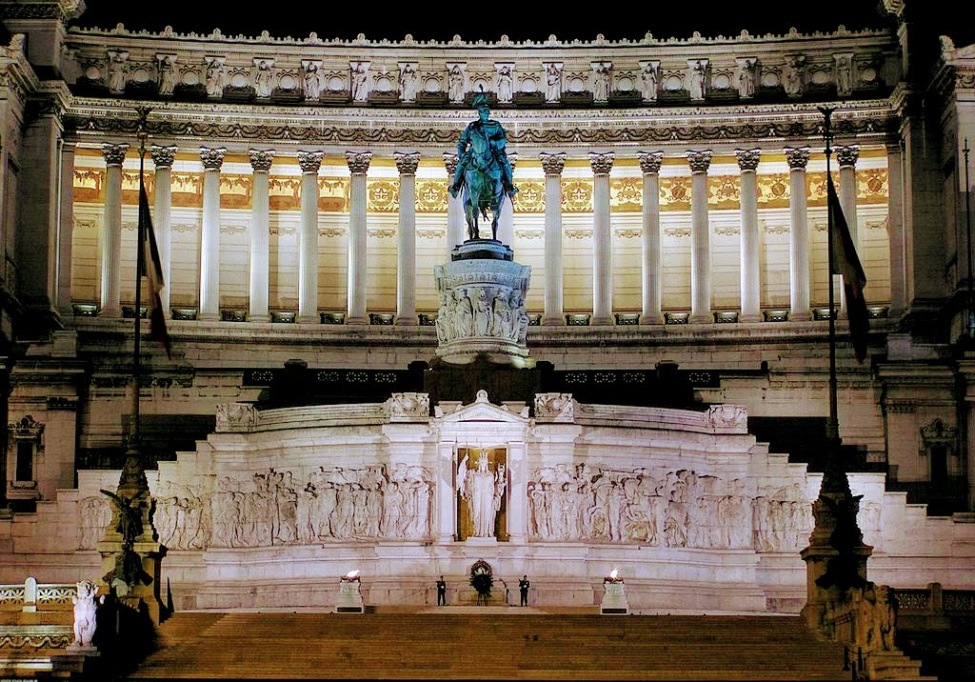 Altare della Patria
Built to honour Vittorio Emanuele II who unified Italy you can't miss the Altare della Patria, or the  Monumento Nazionale a Vittorio Emanuele II.  It is a huge white structure right on Piazza Venezia (my favourite roundabout) that features stairways, Corinthian columns, fountains, an equestrian sculpture of Victor Emmanuel and two statues of the goddess Victoria riding on quadrigas. The unknown soldier is also housed here under the statue of goddess Roma after World War I
Pantheon
The Pantheon is a Roman temple dedicated to all the gods of pagan Rome. Built by the emperor Hadrian between A.D 118 and 125 the Roman Pantheon is the most preserved and influential building of ancient Rome.
There are 195 countries in the world stretching across seven continents – so there is an awful lot to see.Where to begin? Many people are inspired by a movie they have seen or a story they have heard, or a desire to see the land of their ancestors. 
Use the drop-down on the right to explore the world.