Milan Italy Travel Guide
A Vagabond Life
Milan Italy Travel Guide A Vagabond Life
Milan Italy Travel Guide

Milan Italy is the world capital of fashion and is a bustling busy ultra modern city in Norther Italy. The city was heavily bombed during WWII and many of its historic building were destroyed.
Milan Italy was believed to be first settled by the Celts in 600 BC, Milan has been conquered and ruled by the Romans, the Visigoths, and the Franks. In medieval time Milan Italy becane one of Northern Italy's powerful city states, during Renaissance times Milan became one of the worlds leading cities.
Today Milan is a majour tourist destination and is visited by millions of people every year.
MIlan Italy
Things To See & Do In Milan Italy
Milan Duomo
The much photographed Milan Cathedral certainly has the wow factor.  Dedicated to St Mary of the Nativity, it is the seat of the Archbishop of Milan, currently Archbishop Mario Delpini. The Gothic cathedral took nearly six centuries to complete. I actually didn't go into the Duomo short skirt on and was sent on my way – however I did stand in awe of the grand building from the outside.
Sforza Castle
The Sforza Castle  was built in the 15th century by Francesco Sforza, Duke of Milan, on the remnants of a 14th-century fortification. Later renovated and enlarged, in the 16th and 17th centuries it was one of the largest citadels in Europe. Extensively rebuilt by Luca Beltrami in 1891–1905, it now houses several of the city's museums and art collections.
Teatro La Scala
La Scala is a very famous opera house in Milan. The theatre was inaugurated on 3 August 1778 and was originally known as the Nuovo Regio Ducale Teatro alla Scala. The premiere performance was Antonio Salieri's Europa riconosciuta. . The theatre is regarded as one of the leading opera and ballet theatres in the world and is home to the La Scala Theatre Chorus, La Scala Theatre Ballet and La Scala Theatre Orchestra.
The Galleria Vittorio Emanuele II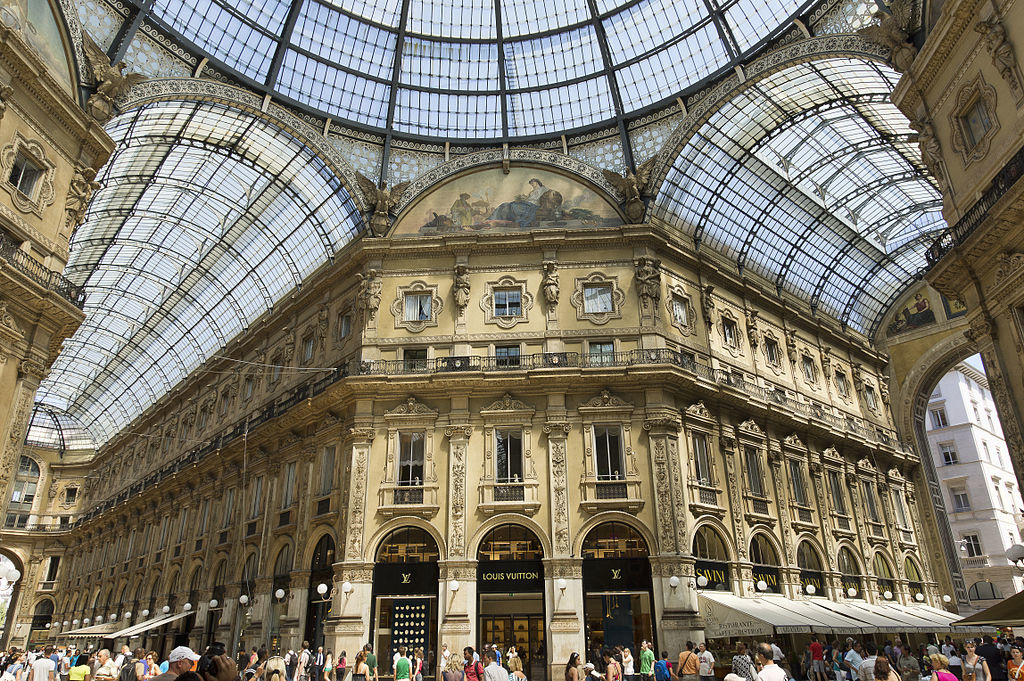 The Galleria Vittorio Emanuele II
This stunning gallery is the world's oldest shopping mall and contains the Town House Galleria, a five-star hotel. If you are into fashion this is a must visit.
There are 195 countries in the world stretching across seven continents – so there is an awful lot to see.Where to begin? Many people are inspired by a movie they have seen or a story they have heard, or a desire to see the land of their ancestors. 
Use the drop-down on the right to explore the world.