How To Get From Tbilisi (Georgia) To Kars (Turkey)
How To Get From Tbilisi (Georgia) To Kars (Turkey)
Travelling from Tbilisi to Kars takes two days of travel with an overnight stop in Hopa. This is the route we chose to take which is detailed below.
Travelling from Batumi Georgia To Kars Turkey could potentially be done in one day however it is important to note that there is only one bus a day from Hopa to Kars which leaves Hopa bus station at 10:30 am. While it is only 37 km from Batumi to Hopa which is not far, the border crossing at Sarpi is notoriously slow and can take several hours to get through depending on how busy it is, this needs to be taken into account if you are aiming to make it to Hopa in time for the 10.30 am bus.
Step 1 
Travel from Tbilisi Georgia to Hopa Turkey
From Tbilisi Make your way to Hopa. Unless you have your own vehicle there is no direct transport from Tbilisi to Kars.
There are a couple of ways you can do this
Option One
You can catch a Metro bus from the Tbilisi Central Bus Station to Hopa which takes you through the border.
How to Buy a Ticket
While Metro has a website and claim to sell tickets online we (or anyone else we have spoken to) could not get it to process payment.
You can buy bus tickets at the Tbilisi Central Bus Station, we did this a couple of days prior to departure which is recommended as our bus was full.
Buy tickets downstairs where the buses depart at window number 10
You will need at least 1 passport to purchase tickets.
The bus leaves at 10am and travels to Batumi and then onto Turkey.
At the Border – Sarpi
The bus will drop you at the Georgian border control. You need to take all hand luggage but not any luggage that is in the hold.
You then enter a hall to wait to get into the passport control area. This was like being in a rugby scrum, people everywhere pushing and shoving to get to the front as they only let a defined number of people into the passport control area at any one time.
Once in the passport control area, you will go through passport control and then continue on outside.
The bus meets you in no mans land and it is there you have to collect your luggage from the hold of the bus. When entering Turkey ALL luggage has to be scanned, you will then pass through Turkish security and passport control and exit outside on the Turkish side of the border where the bus picks you up.
NOTE: It took us about an hour to pass through both customs control we then stood in the pouring rain for another two hours in the rain while we waited for the bus. Not entirely sure what happened other than the driver encountered some problems.
The bus will drop you at the Hopa Central Bus station which is about 1km from the main strip of Hopa.
Option Two
Take the Train, Bus or Minivan from Tbilisi to Batumi. From Batumi take a minivan from the Batumi minibus station to Sarpi.
Pass through both Georgian and Turkey customs and enter Turkey. Walk about 100 metres to the minibus and taxi stand and catch either a minibus or taxi to Hopa.
NOTE: As our bus took so long to pass through customs we decided to ditch the bus and get a taxi. We were unable to find either a taxi or minivan at 7 pm at night.
Stay overnight in Hopa.
Step 2 
Travel From Hopa Turkey To Kars Turkey
Getting To The Hopa Bus Station (Octogari)
A bus runs from Hopa Central Bus Station to Kars from the Hopa Octogari which is about 1.5 km along the coastal highway (Karadeniz Sahil Yolu Hwy) heading west.  Going away from the main strip cross over the river and continue on past the overpass and you will see the bus station next to a petrol station. You can purchase water and food at the station.
Bus Departure Times
At the time of writing one bus left Hopa for Kars daily at 10.30 am and arrives in Kars at 17:30pm (or thereabouts) 
How To Buy Tickets
At the bus station – 80 TL
Online at Biletall – 80 TL 
Through a travel Agent – 16€ (100TL)
** prices may be subject to change
The Journey Hopa To Kars
The journey from Hopa to Kars is beautiful, the ride takes you through valleys with rivers and along the side of huge mountains. A series of dams are being built along with huge tunnels bored through the mountains, it is a very impressive piece of engineering.
The bus stops for lunch along the way and after crossing a pretty alpine meadow dotted with nomadic bee keepers it drops down into Kars stopping at the Kars Central Bus Station.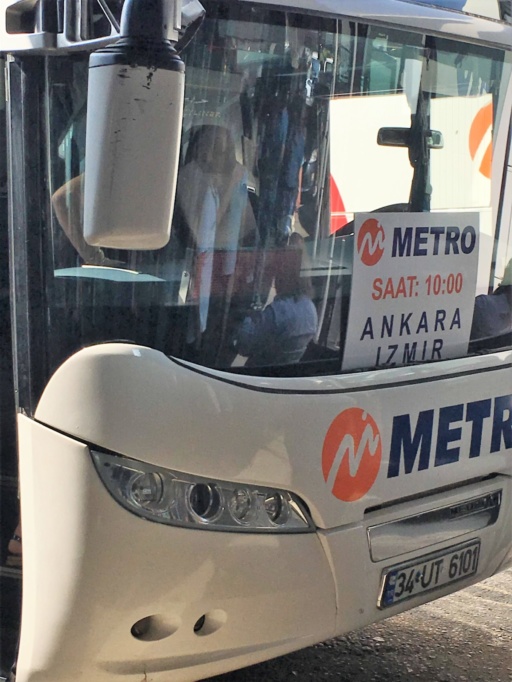 Travelling Georgia To TurkeyOn A Bus Georgia To Turkey (On A Bus) Chaos At The Border…And Torrential Rain Tbilisi Georgia – Hopa Turkey 495KMS /
Read More »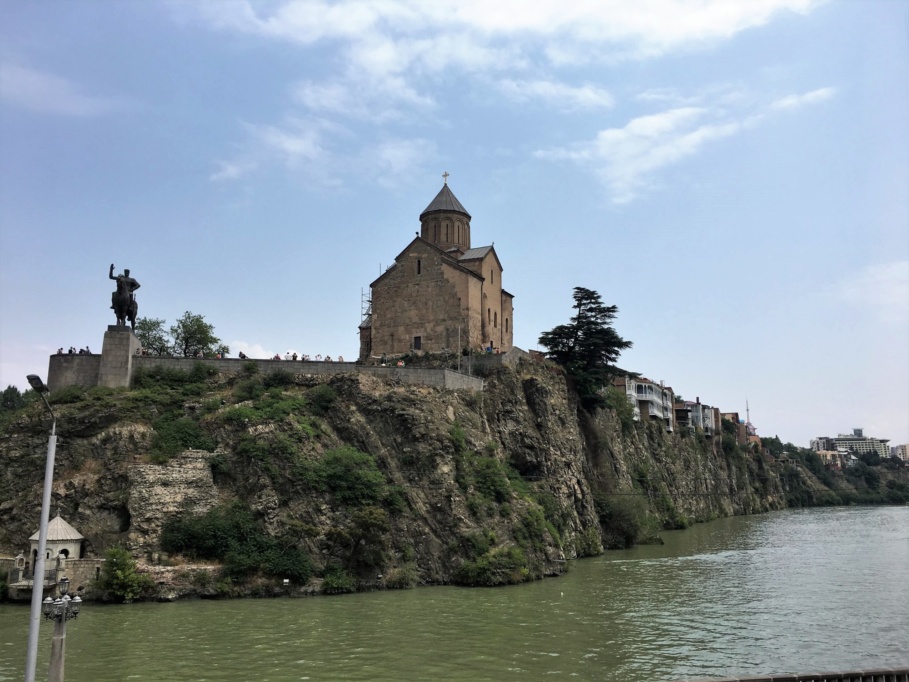 Exploring Georgia(The Country) Exploring Georgia (The Country) The Oldest wine producing country in the world (and ChaCha!) In any country in the world that uses
Read More »