The Jura Travel Guide
A Vagabond Life
Jura France Travel Guide A Vagabond Life
Jura France Travel Guide
We stumbled upon the Jura when coming back into France from Switzerland. We were looking for an inexpensive camping ground in a quiet part of France to hide from the high summer holiday period in France. We came across the pretty town of Baume-les-Messieurs with it's delightful council 7 euro a night camping ground and promptly stayed for a week.
The Jura straddles the Swiss – French border and is one of the premium ski areas of Europe. It is also a heavily area rural known for it's cheese, milk, gorgeous rolling country side and vin juane or yellow wine
Things To See & Do Jura France
Arbois
Arbois is a pretty town with ancient houses lining the streets, the Cuisance River passes through the town, . The town centres on an arcaded central square where one can sample the local wines. The commune has been awarded two flowers by the National Council of Towns and Villages in Bloom in the Competition of cities and villages in Bloom.
Baume-les-Messieurs
The village lies within the most extensive of the steephead valleys of the Jura escarpment, the Reculée de Baume. It is therefore almost surrounded by limestone cliffs about 200m high. The River Seille has its source within the Reculée and flows through the village. A short tributary of the Seille, the River Dard, merges with the Seille at Baume; at the source of the Dard, also within the Reculée, there is a notable series of caves. Baume-les-Messieurs is a "Beautiful Village of France"
Grotte des Baume les Messieurs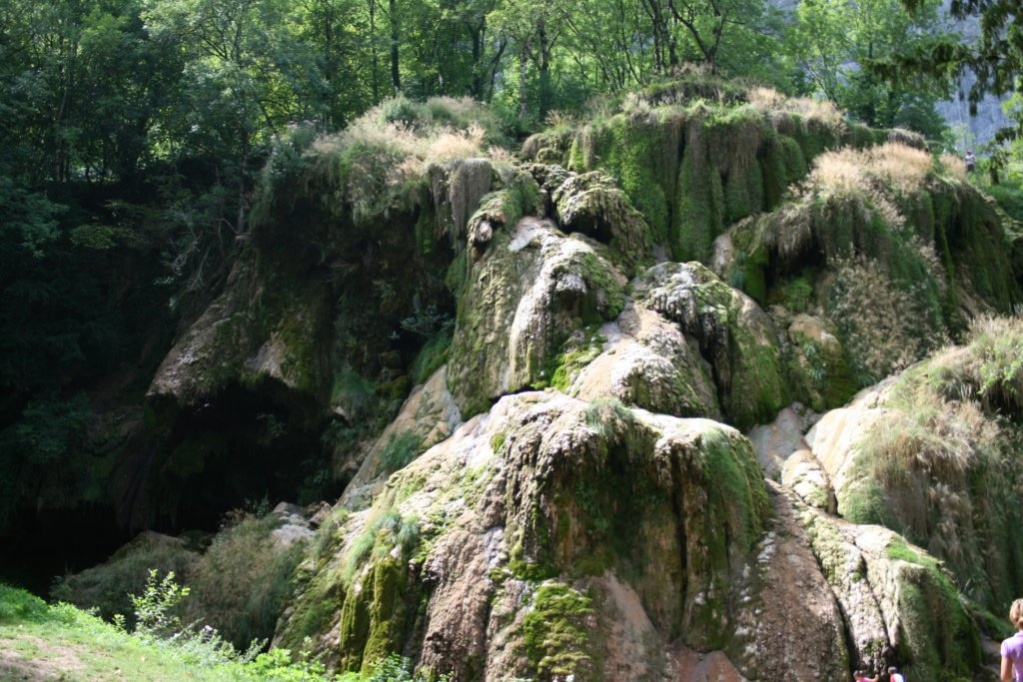 Grotte des Baume les Messieurs
The caves are situated on the side of one of three blind-valleys that were formed over 200 million years ago. Up to 120 metres underground, the caves offer a 600 metre-long itinerary through galleries and chambers some of which are 80 metre-high. Inside  stalactites, stalagmites, rivers and underground lakes, all of which are made magical by special lighting and a musical background. These caves are also home to bats and blind shrimps
There are 195 countries in the world stretching across seven continents – so there is an awful lot to see.Where to begin? Many people are inspired by a movie they have seen or a story they have heard, or a desire to see the land of their ancestors. 
Use the drop-down on the right to explore the world.