Freiburg Germany Travel Guides
A Vagabond Life
Freiburg Germany Travel Guide A Vagabond Life
Freiburg Germany Travel Guide
Freiburg Germany was founded by Konrad and Duke Berthold III of Zähringen in 1120 as a free market town whicis where it takes it's name from a fortified town Freiburg was on a major trade route between the Mediterranean Sea and the North Sea making it an important market and trading town.
Gateway to the Black forest Freiburg is a delightful city in the south-west of Germany. A university town Freiburg offers the visitor a plethora of things to see and do, from exploring the old medieval centre, to dining of excellent food to enjoying a refreshing drink at the end of the day.
Freiburg Germany Table of Contents
Freiburg Germany
Things To See & Do In Freiburg Germany
Freiburg Minster 
Things to do: The Freiburg Minister is a stunning church dating from the 1200's.
The church tower he Freiburg Minster tower is the only Gothic church tower in Germany to be completed during the Middle Ages. The tower contains 16 bells, the oldest of which was cast in 1258. You can climb to the top of the tower and to see a stunning view of the Ministers square and surrounding medieval Freiburg.
The Freiburg Minster also has a number of interesting Gargoyles.
Freiburg Old Town Hall & New Town Hall 
Freiburg Old Town Hall & New Town Hall 
The old Town Hall was built between 1557 – 1559 from old demolished houses this lovely old building now houses the tourist information centre.
The New town hall was built 1896 around a house from the Renaissance. Bells chime from the tower bells chimes daily at midday.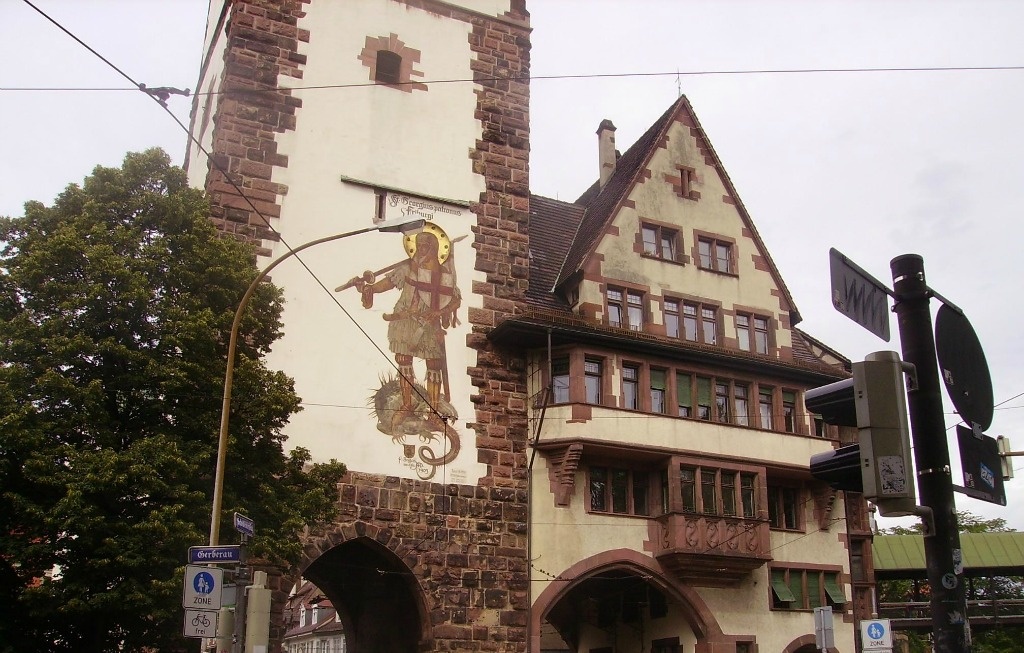 Freiburg City Gates 
Freiburg has two surviving gates the Martinstor Gate which is the oldest surving gate from Freiburg's first fortification, which were built at the beginning of the 13th century, and Schwabentor Gate which depicts a mural of St George slaying a dragon.
Freiburg Historical Market 
Things to do: One of Freiburgs most beautiful buildings the Market Hallt is situated on the south side of the Minster Square facing the Freiburg Minister. Originally built built in the 14th century as a custom office while the building has had many modifications over the years the  has retained in its present-day form since 1520
Germany Travel Stories
Read my German travel stories
There are 195 countries in the world stretching across seven continents – so there is an awful lot to see.Where to begin? Many people are inspired by a movie they have seen or a story they have heard, or a desire to see the land of their ancestors. 
Use the drop-down on the right to explore the world.